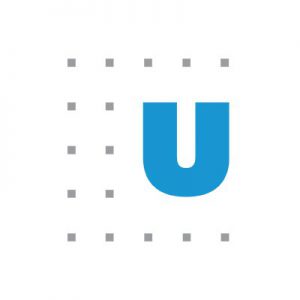 From the start of the housing bubble to now, there is virtually no place left in the U.S. unaffected by housing costs, regardless if you are currently looking to buy or rent. While there are many reasons for this occurring, the mainstream media has perhaps focused more on home buyers than on renters.
Our neighbors to the south in Oregon made national news earlier this year as they were the first in the nation to impose rent control, adding weight to discussions in Washington State. Oregon's new law caps annual rent increases at 7%.
While the 7% annual increase outpaces both inflation and wage growth, if Oregon's law was applied to Walla Walla County, $800 monthly rent during year-one would increase by just over 40% during the last 5-years. While slightly different than the average rent, fair market rent for both one and two-bedroom apartments in Walla Walla County increased by 32% during the last 5-years.
National inflation rates ranged from a low of 0.7% (in 2015) to a high of 3.0% (in 2011). Wages are even slower growing based upon the Average Wage Index (AWI) offered by the U.S. Social Security Administration. Since 1984, the national annual average increased by approximately 3.52%, with the highest annual increase occurring in 1987 at 6.38%. Over the last 10-years (2009-2018), the average annual increase of the AWI was only 2.36% with the lowest annual increase (-1.51%) occurred in 2009, and the highest annual increase (3.62%) occurred in 2018.
The Assisted Housing Initiative, a project of the Urban Institute has another way to show the housing cost burden of renters. Offering an interactive called Mapping America's Rental Housing Crisis, the project is self-described as the "best estimate of the affordable rental housing gap and federal assistance for extremely low-income (ELI) renter households at the county level in the United States."
The main premise of the project is since 2000, rents have increased in the U.S. at the same time the number of renters in need of affordable housing has also increased.
Using HUD and USDA housing assistance options on for the 5-year period of 2010-2014 in the U.S., there were approximately 11.775 million extremely low-income (ELI) households with only about 5.374 million adequate, affordable, and available housing units. The ratio produced by the most recent data available (2014) shows nationally, there were 46 adequate, affordable, and available housing units for every 100 ELI renter households (5,374,785-to-11,775,631).
In Walla Walla County during 2014, there were approximately 1,454 ELI households with 2,686 adequate, affordable, and available housing units. In its lowest terms, this is 39 adequate, affordable, and available housing units for every 100 ELI renter households in the county. It's estimated an ELI family of four during 2014 earned a maximum of $23,850.